Mi Casa Cake Shop
Business ID
Mi Casa Cake Shop is a home-run bakery owned by an entrepreneurial Latina woman. It has been serving the Hispanic community for the past 15 years and sees no plan in stopping.
View Website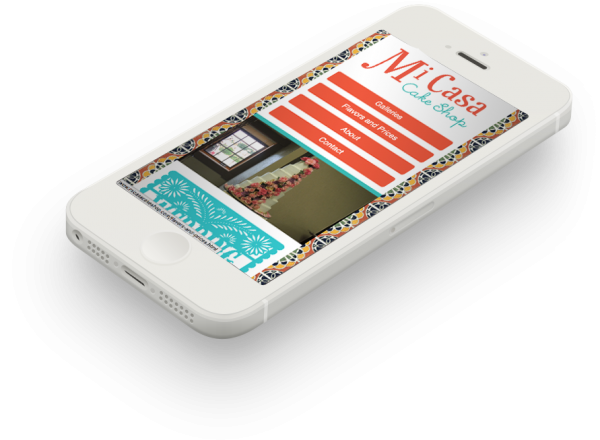 About the project
Mi Casa Cake Shop didn't have a Business ID but heard how powerful it can be. She knew having a consistent design throughout her business gains customer trust and recognition. But what she didn't know was what message she wanted to send and how.
Mi Casa came to me with her problem and I understood her issue when it came to design and language barrier so it seemed I would be a great fit. We collaborate and found out that a logo, business cards, building sign, and a website would solve her issues of not being identified, introducing herself, having her storefront found, and having an online presence.
How we made it
The project's north star was the warmth and hospitality of the Hispanic culture. The logo's colors reflect the bright and vibrant Latin tile used in home decoration. This carries to her business cards which make a great first impression.
As a result of Mi Casa's decision of going with Atlantic Web Exchange they've seen the true spirit of bringing every business to the market. Proper translation was a driving force in creating her website. Every page is available to her customer's native language—English and Spanish. With love and attention, you'll feel at home at Mi Casa.